Curious about what is recyclable or compostable?
It can be a hard task deciding which cart to use when disposing of items. Our everyday decision can either send the item to the right recycling center or contaminate the whole recycling stream and seal its fate in the landfill. With the ever-changing dynamics of the recycling industry and changing policies at the state, local and international levels, we're here to help make recycling and organics recycling easier for you!
Recyclables
Paper, Plastic & Glass Bottles, Metal & Cans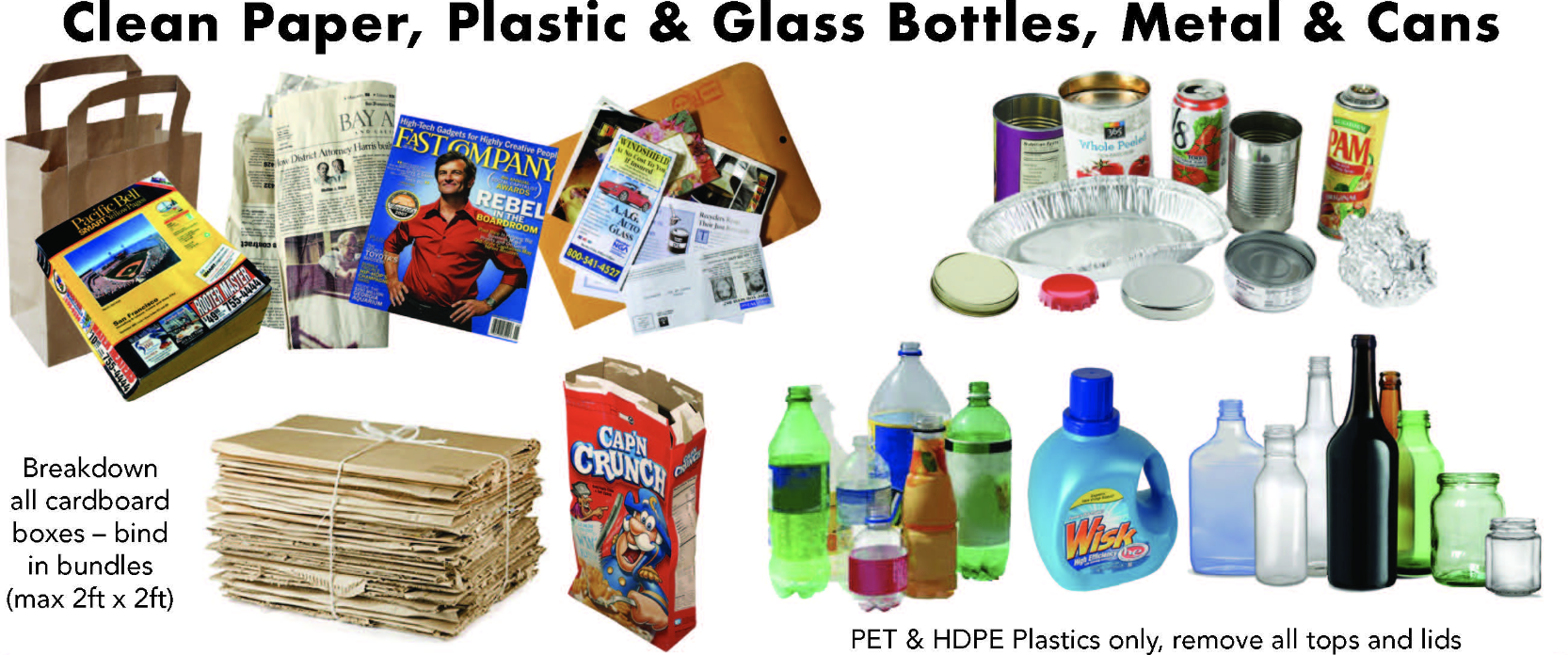 No scrap metal, cookware metals, wax lined or plastic coated boxes, plated or cups, no food containers or take out boxes, no pet waste or disposable diapers, no plate glass or Pyrex.

Compostables
Plants (3" max in diameter), Soiled Paper, Food Scraps (including meat/bones)

Trash
Trash will be greatly reduced by composting and recycling.

No paint or Hazardous Waste, no fluorescent bulbs or batteries, no food scraps/compost, no recyclables, no construction materials.